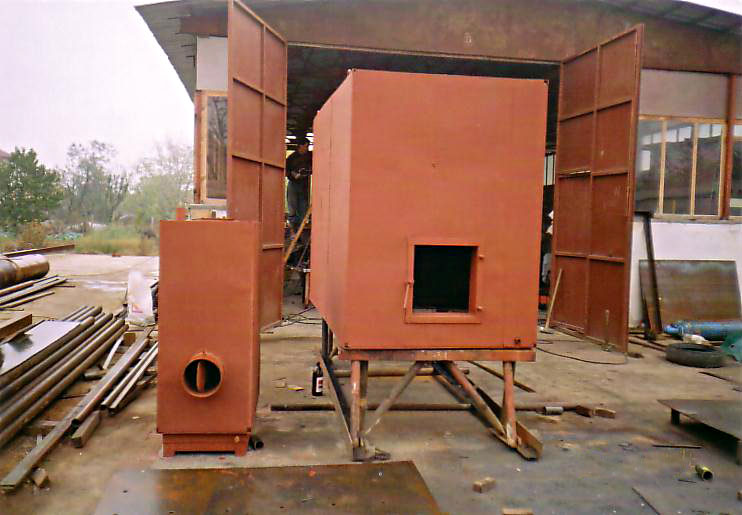 WATER HEATING AND STEAM STEEL BOILERS
OF LIQUID AND SOLID FUEL
Klimatet manufactures, repairs and maintains hot water and steam steel boilers on liquid and solid fuel / wood, coal, waste, bran, chips, cuttings, covers from wood processing /. The power of the boilers is 15/2500 kW.
Hot water boilers are designed for drying chambers for wood, dryers for herbs, aggregates, heating of industrial premises, greenhouses, dairies, schools, residential buildings, hotels.
Steam boilers are designed to supply steam to steam chambers, dairies and any other production that needs steam as a heat carrier.
KLIMATET boilers are easy to operate and maintain and are highly productive and reliable. They have a flawless and safe action. A good solution for the production of hot water and steam. Wide water and vapor volume. Ready for peak and steam needs – suitable for hesitant steam and water needs.
KLIMATET boilers meet all the requirements of BDS. Each boiler is accompanied by the following set of documents:
• passport
• technical documentation – prepared and approved by a licensed organization
• certificates
• operating and installation instructions
• warranty card
The boilers can be equipped with a device for automatic fuel drop – auger. Used for feeding chips, bran, flakes, pits, etc.
The auger is powered by a hopper, forklift or directly from the aspiration. This version of the boiler with an auger leads to a reduction of subjective factors in the operation of the boiler.